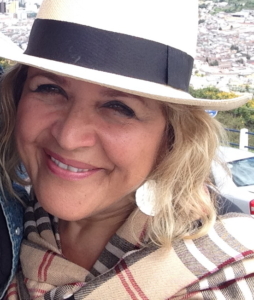 Naimeh Woodward
Naimeh Woodward is the Founder and President of Encinitas Friends of the Arts and has served as one of the City of Encinitas Arts Commissioners. She is an active participant in several art and civic organizations such as Scripps Health, Synergy Art Foundation, San Diego Visual Art Network, LITvak Dance, and Society for Arts in Health Care and plays a key role in advocating for cultural arts in Encinitas and San Diego County.
Encinitas Friends of the Arts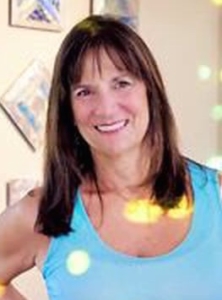 Deanne Sabeck
Deanne Sabeck is the owner of Deanne Sabeck Studios/Kuivato Glass Gallery. She has also served as an owner and director of Casa Candelitas, an art and yoga retreat located in Costa Rica. She is also part of the San Diego Visual Arts Network Greencinita.
Encinitas Friends of the Arts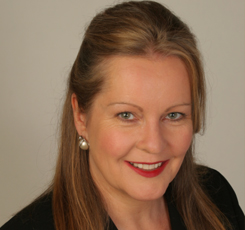 Anne Howard
Anne Howard has lived overseas for much of her life experiencing and enjoying many different cultures. Anne is an attorney specializing in the area of family law. Anne is a long time North County resident who just returned from two years in Ecuador. In Ecuador, Anne helped North American ex pats with their estate planning while she managed her family law office. Now settled back in North County, Anne looks forward to working with EFA to help promote art awareness and enjoyment in North County. She believes everyone will benefit by EFA helping to incorporate art into the environment and making cultural and art events more accessible.
Encinitas Friends of the Arts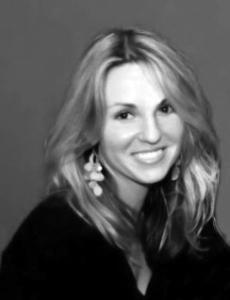 Angela Jackson
Angela Jackson is a mixed media artist and art educator who has exhibited in many group and solo shows throughout the United States. She is inspired by the beauty and therapeutic aspects of the ocean which are expressed in her work. Angela teaches Visual Art at San Dieguito Academy in Encinitas. She received her BFA in Art from the Pennsylvania State University and her M.Ed in Integrated Teaching Through the Arts from Lesley University, Massachusetts.
Encinitas Friends of the Arts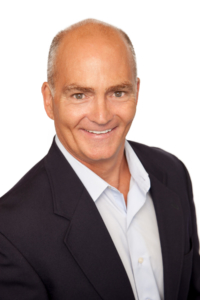 Brent Ringoot
Brent Ringoot is a California native who lives in Cardiff by the Sea and enjoys helping clients make smart real estate decisions. Brent is pleasant to work with and demonstrates a sense of mental toughness with negotiating the best price for his clients. When not working, Brent finds great joy in surfing, snowboarding, tennis, golf, volunteering and advocating for the community.
Encinitas Friends of the Arts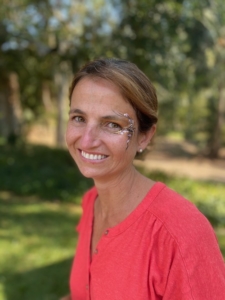 Monica Moreland
Monica Moreland is the Director of Sergott Contemporary Art in Rancho Santa Fe. She is passionate about connecting underserved areas and youth with artistic opportunities and education. Monica grew up in San Diego and developed a love for the arts at a young age. She studied English and International Relations while an undergraduate at Stanford University. While there, she was also a part of a National Championship Volleyball Team. She continued on to pursue a Masters in Anthropology with a focus on Ecotourism. Monica worked as an educator, initiated campus sustainability programs, and consulted in the educational technology arena. She believes that the arts are a vital and magnificent part of our community for all ages to participate in and enjoy. She enjoys writing, hiking, traveling, and time in the ocean.
Encinitas Friends of the Arts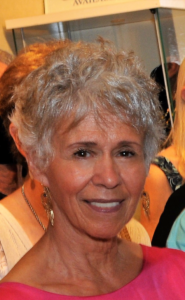 Cheryl Ehlers
Cheryl Ehlers is an avid arts advocate, and works with organizations on a volunteer basis in causes elevating the awareness of the arts in communities. As an artist, one passion is representing essential elements of global conservation through art. Her outreach spans far as Hawaii, New Zealand, Australia, and France. While also Enjoying commissions that have included city festivals and marathons. She is a known presence in North County, San Diego, and is an art advocate championing for emerging and professional artists alike. As well as expanding her artistic practice by founding The Stardust Arts, which provides art and education to underserved youth/adults, empowering those with confidence in using creativity as a language for a lifetime journey into self-exploration.
Encinitas Friends of the Arts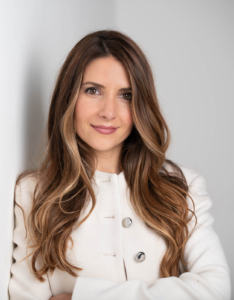 Soori McEachern
Soori McEachern is a visual artist, graphic designer, and the owner of SooriArt, Inc. and Sooridesigns Graphic Design Services. She received her Bachelor of Fine Arts in Computer Graphic Design from the University of Central Florida, in 2005. Soori is also a promoter of interfaith dialogue & an active member of the interfaith community who has been providing volunteer services and organizing events in promotion of oneness and unity for the past 20 years. She practices Sufi Meditation regularly and enjoys many forms of art & creativity, Running, Swimming, Dancing & Cooking.
Encinitas Friends of the Arts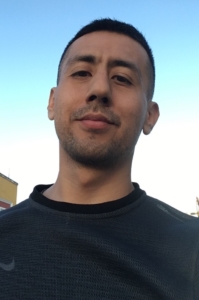 Nivardo Valenzuela
Nivardo Valenzuela is an emerging Creative Producer with a passion for films, photography, design, nature, the sea, sustainability, housing issues, taekwondo and menswear. He currently serves as a Vice Chair in the City of Encinitas Commission for the Arts. He has previously worked in Management and Creative Direction/Consulting where he has collaborated with graphic designers, musicians, photographers, visual artists, poets, filmmakers, among other creatives, as well as various educational, cultural and governmental institutions.
Encinitas Friends of the Arts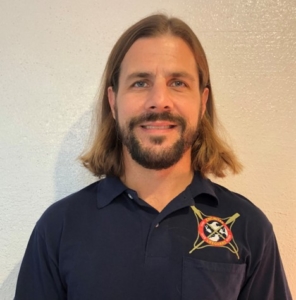 Michael Corrales Schmitt
Michael Corrales Schmitt founded The Ducky Waddle's Poetry Ruckus and the Freak for All at E-Street Café both open mic for spoken word, music and improvisation and Summer Fun on the 101 at Surfy Surfy and then Leucadia's beloved annual Leucadia's music festival Summer Fun at Roadside Park with Leucadia 101 Main Street Association. He chairs the L101 promotions committee and he books music for all of L101's events like the Battle of the Bands which raises money for a local music scholarship for outgoing seniors at SDA. Michael has promoted many other poetry and music events under the name Ruthless Hippies, at venues including the Belly Up and the Encinitas Public Library. Currently, Michael is finishing out his last term on the City of Encinitas Commission for the Arts as its chair.
Encinitas Friends of the Arts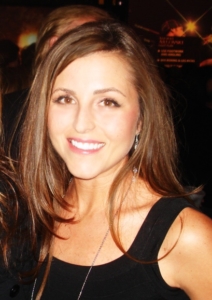 Erin Seelert
Erin Seelert is a southern California native and a member of the Encinitas Art Commission. She's a professional Costume Designer and Illustrator and has spent most of her career designing for the Halloween industry, Film & TV. She also owns and operates her own small clothing brand and has a Bachelor of Fine Arts in Fashion Design from Otis College of Art + Design. When she isn't working, she enjoys playing classical piano, practicing yoga, distance running and exploring the outdoors.
Encinitas Friends of the Arts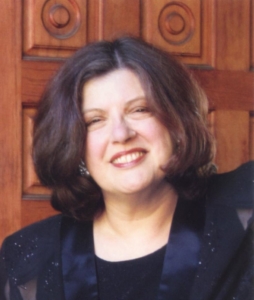 Patricia Frischer
Patricia Frischer is a founder and the coordinator of the non-profit San Diego Visual Arts Network, which has an events calendar and a directory with lists approximately 2500 visual arts resources in San Diego County. She also writes editorials, art reports, social media entries. She has curated exhibitions in California and Europe. Patricia Frischer's vision is to see the San Diego region recognized as a hub of excellence for the visual arts.
Encinitas Friends of the Arts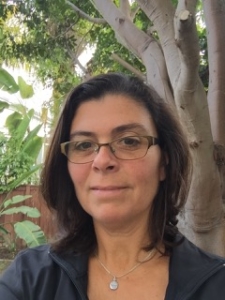 Joann Johnson
Joann Johnson is a certified Kaizen Muse Creativity Coach who has been facilitating Creativity Workshops since 2003. Joann has a Bachelor of Fine Arts from Colorado State University and has over ten years of grant writing experience working with non-profit organizations in both Colorado and California. Joann previously worked with a variety of organizations including the Boulder County Latina Women's League, League of Women Voters NCSD, North County Photographic Society. She is currently the Treasurer for the Encinitas Friends of the Arts.
Encinitas Friends of the Arts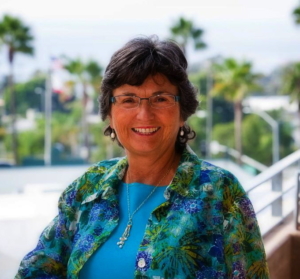 Teresa Barth
Teresa Barth is a third-generation resident of the North Coast area. She served on the Encinitas City Council from 2006 -2014 and was an advocate for the arts. Barth is the founding president of Engage Encinitas, a nonprofit that aims to enrich the lives of city residents by encouraging collaboration and strengthening civic engagement.
Encinitas Friends of the Arts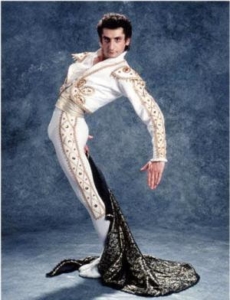 Sayat Asatryan
Sayat Asatryan was born in Yerevan, Armenia and trained in Russia at the Voronezh Ballet school and St. Peterburg Ballet Academy. He received a comprehensive arts and humanities education at the St. Petersburg Ballet Academy and Voronezh Ballet Academy with the Master Degree in Dance and Arts. Additionally, he completed Certified Performing Arts Executive program from University of New Orleans focused on the management aspects of performing arts tour booking and presenting. He has been dancing professionally in the United States and throughout the world over the past 23 years, and teaching ballet technique and choreographing for the past 20 years.
Encinitas Friends of the Arts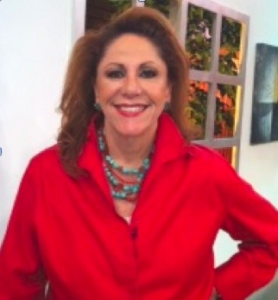 Dr. Beatriz Villarreal
Dr. Beatriz Villarreal has worked to assist the Latino community for more than 27 years, providing community resources for the prevention of juvenile delinquency, gangs, drug abuse, and violence. From her over 8 years of service as a director of a counseling program at San Diego's Juvenile Hall, to founding the Mano a Mano Foundation–a non-profit organization that works to support at-risk youth– Dr. Villarreal's actions demonstrate her work in students achieving the American dream.
Encinitas Friends of the Arts
Creative Director- Ballet Folklorico de San Dieguito – Encinitas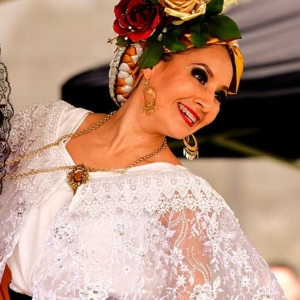 Nadia Arambula
Nadia Arambula was born in Mexico where she studied business in tourism. She began dancing Mexican folkloric dances at the age of five and came to the U.S. fifteen years later to follow her dream of creating her own ballet folklórico program. After six years as an instructor in San Diego and Oakland, she established Ballet Folklórico de San Dieguito & El Tapatío at the Bayside Community Center in Linda Vista and the Encinitas Community Center. She has also supported the Folklórico and Mariachi Association (FAMA) at the University of San Diego since 2012.
Encinitas Friends of the Arts
City of Encinitas Liaison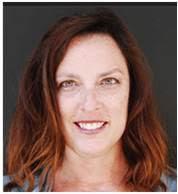 Collette Murphy
Collette Murphy is the Arts Administrator for the City of Encinitas. Collette is an entrepreneur and philanthropist with over 25 years of graphic design, marketing, publishing, and event management experience with multiple awards to her credit. She holds a bachelor's degree in graphic design from the Art Institute of California.
After selling Ranch & Coast magazine, Collette focused her attention in the arts working for local nonprofits including Lux Art Institute and most recently as director of marketing for Oceanside Museum of Art. As a long-time Encinitas resident, she has served two terms on the Commission for the Arts and was a founding board member of Encinitas Friends of the Arts.
Encinitas Friends of the Arts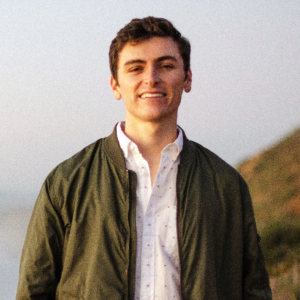 Sean Hnedak
Sean Hnedak is a web designer, UX designer and visual artist with an interest in community engagement and the environment. Outside of updating the EFA social media, Sean is an active oil painter, capturing the natural beauty of San Diego in a style know as "plein air" or the art of painting outdoors. After graduating from USC with a Bachelors of Fine Arts in Design/Painting in 2016, he returned to his hometown to pursue his passions.
Encinitas Friends of the Arts